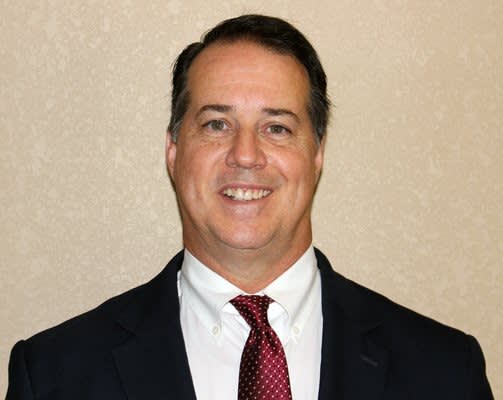 ROBIN ROCHELLE
From my office in Lawton, I offer sound and knowledgeable legal assistance to clients throughout the state. I concentrate on a wide range of areas including, criminal law, family law, divorces, custody issues, wills, tribal court cases, and general legal advice.
At Rochelle & Associates, I understand how important the client-attorney relationship is. Professional relationships depend on true personal investment. In order to fully assist my clients, I take great care in getting to know each client personally. I'm committed to taking the time to get to know what the client is concerned about and how exactly I can assist them.
The legal issues facing any two clients may be the same, but no two clients are ever the same. I strive to learn each client's individual concerns, wishes, values, and goals. Only by knowing a client personally can the legal services provided by Rochelle & Associates be custom tailored to the specific needs of a client.
MEET ATTORNEY ROBIN ROCHELLE
I'm a licensed attorney in both Oklahoma and California. I'm a 1984 graduate of the University of Oklahoma with a BA in Accounting and a 1988 graduate from San Diego University School of Law with a JD Degree. I represent clients in a number of areas including family law, criminal law, divorces, tribal court cases, and more.
I practiced insurance defense law in California from 1989 to 2005, working on both sides of personal injury claims and construction defects on commercial and residential property cases:
In 2001, I obtained a $1.6-million result against Pardee Construction Company on behalf of 79 homeowners.

In 2003, I obtained a $1.2-million-dollar result against a San Diego builder on behalf of 44 homeowners.

In 2004, I obtained a 1.1 million dollar judgment against a Los Angeles apartment owner for mold-related damages to its tenants.
I now practice in my hometown of Lawton, Oklahoma serving the local community on a variety of legal matters. I'm a past President and Vice-President of the Comanche County Bar Association and generously donates time to Southwest Oklahoma Legal Aid.





Bar Admissions
Oklahoma Bar Association, 2009

California Bar Association, 1989
Education
JD, San Diego University School of Law, 1988

BA - Accounting, University of Oklahoma, 1984